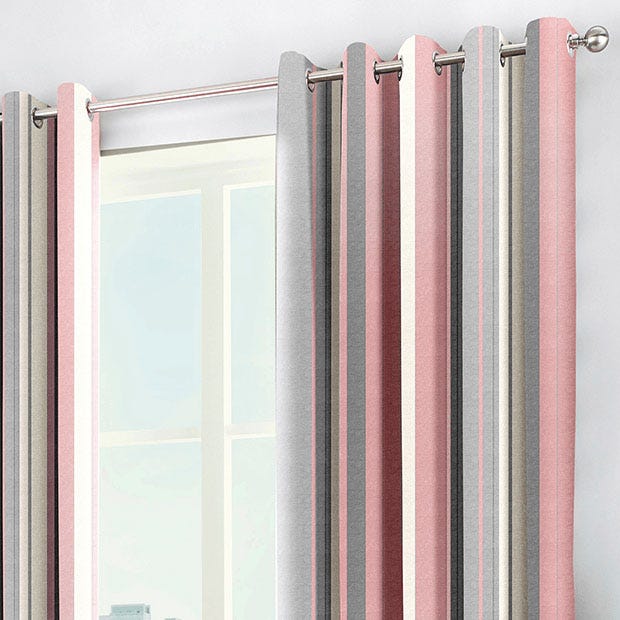 Whether you have plan to get cotton curtains, thermal or blackout this guide will be able to help decide which styles are best for you, how to measure up for the curtain and how to care for them.
When buying ready made curtains it is crucial to measure accurately to avoid any mistakes.
You should normally start by measuring the length of your curtain pole or track and divide by two to give a correct width for each curtain. The measurement for each curtain should be doubled to ensure you have overlapping so your curtain won't pull tight.
To determine the length of the drop needed you will need to measure the length of your window to gage where you would like the curtains to fall. * This can be personal preference based on the look you desire)
If you are buying curtains that will be above floor length - they will need to hang 1.25cm above your floor.
Can you vacuum your curtains?
Yes, we reccomend you vacuum your curtains regularly using a brush attachment. This will help to keep your curtains dust and sirt free. Vacuuming can also reduce flattening of the fabric too!

I have a crease in my curtain - how can i fix it?
You can help to tighten the material of your curtains by rehanging them - this can help drop out creases and keep them fixed in place. You can also steam your curtains in place to remove any creases for you.

Can you wash curtains in a standard washing machine?
Depending on the material of your curtains, you may be able to clean them simply by putting them in your washing machine. If your machine has a delicate cycle be sure to use that to prevent damage. Normal detergent will be fine to use but if you are nervous it is safer to hand wash them. Always be sure to check the care label!