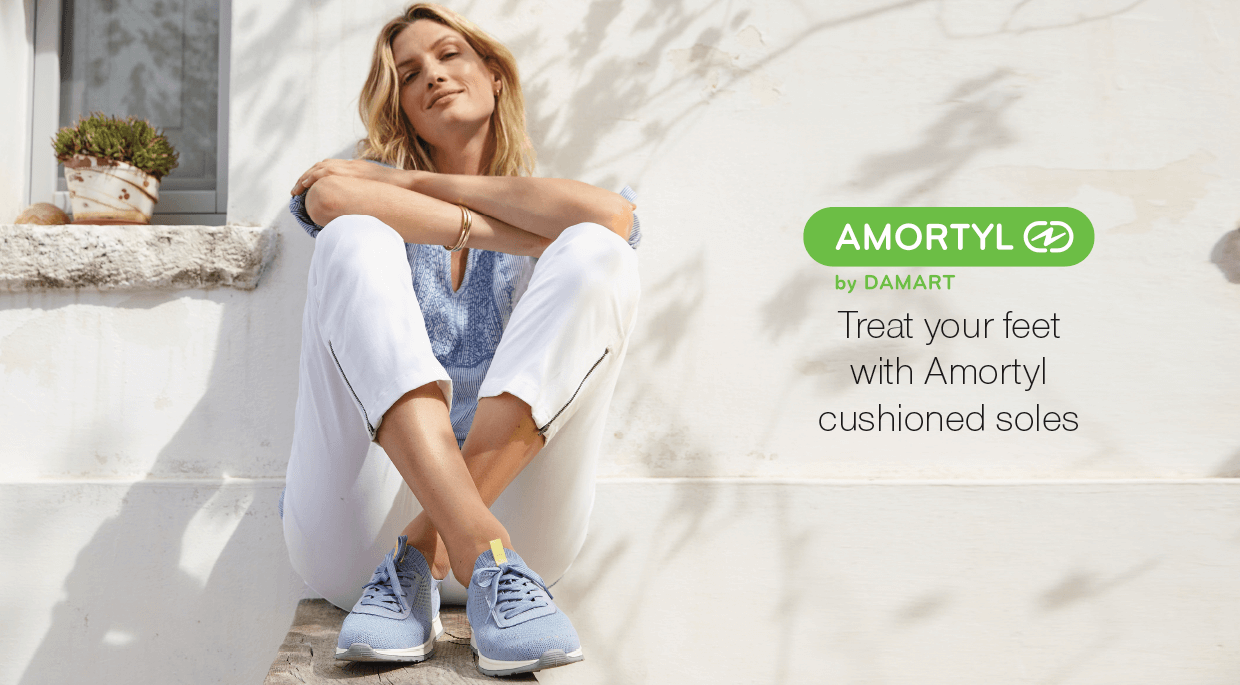 Give your feet a touch of heaven with our shock absorbing Amortyl range.
Cleverly designed to relieve the impact on your joints, its cushioned leather lining and non-slip soles are like walking on air.
Even better, the targeted support in the foot arch adds extra comfort, bringing a little more love to your feet.